Event details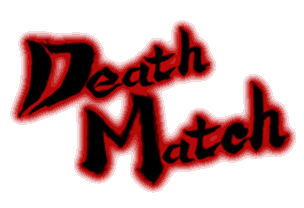 1 vs 1 // Boxing // Best out of 3
Want to crown yourself as the next The Gladiatorz DM-King or Queen? Sign up for the Death Match competition now!
You can sign up for this tournament by posting a reply in this topic. Sign ups close on Sunday November 11. After the 11th, I'll put the contenders in a big bowl and announce who's fighting who.

As soon as your name comes up you have a few days to meet with your competitor and do a best out of 3 rounds in the Duel Arena, either in EoC or Legacy mode. When the two competitors can't agree on the mode, the fight will be in Legacy. After the fight, please post your 2 wins in this topic. When all fights are over, the next round will start. Etc. etc. until we have the undisputed The Gladiatorz 2018 Autumn Death Match Champion

PS: Eating, praying, weaponry etc. is not allowed. Consider it a naked fight.
 
Round 1:

Medic Roby vs thegreatwha

Blue Iris vs Minikillers
WindEagles vs Marko

AmusedDragon vs Edem Alive
Fiery April vs a tree shade
Round 2:
Medic Roby vs Fiery April

Edem Alive vs Marko