The Gladiatorz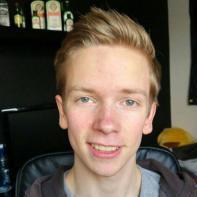 Event created by

CptBlueberry
Event details
To kick off 2019 Cpt Blueberr will be hosting a Heart of Geilinor mass. 
This means we will rotate through all the bosses of GWD2!
During every instance we will be using Friends Chat "Cpt Blueberr".
Lootshare will be used, however RARES WILL BE SPLIT!
Make sure to get the killcount (KC) for each boss before the instance start!
(The timestamps given below are game time)
The boss rotation is a follows:
- Twin Furies (19:00)
- Gorvek and Vindicta (20:15)
- Helwyr (21:30)
- Gregorovic (22:45)
The requirements for this event are:
- 80 Ranged and 40 Zamorak KC for Twin Furies.
- 80 Attack and 40 Zaros KC for Gorvek and Vindicta.
- 80 Magic and 40 Seren KC for Helwyr mass.
- 80 Prayer and 40 Sliske KC for Gregorovic mass.
Recommendations:
- At least Tier 75 gear
- Corruption shot / blast for fast KC
- Anti poison for Gregorovic
Be there or be square!
P.S.
It is not required to stay the full 4 bosses. Join whichever boss you'd like to kill