The Gladiatorz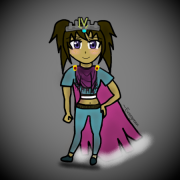 Event created by

Episel
Event details
What are we doing? 
Who can attend? 
Anyone who is a member of The Gladiatorz or clan friends are welcome to come 

Where will it take place?
Meetup will be at World 6, Nex bank | Please hop on Discord for communication purposes
When will it take place? 
Sunday, December 29th, 4pm- 5pm, EST 
Why should I come?
Event information and things to keep in mind:
 - You will need a Frozen Key, and Ancient Ceremonial Robes (to skip kc).
- All valuable drops will be split amongst the team.
- Optional/not required: At least four people (preferably minion tanks) should bring 
 dominion mines (x2). It would help dps the blood reavers down fairly quickly. Bring them if you have them.
- Minions should die in this order: Umbra (shadow), Glacies (ice), Cruor (blood), and Fumus (smoke). 
- Please run your bombs, and make calls if you get smoke or ice to avoid killing your teammates.
- Having a bank preset would be appreciated. 
---
Videos & written guides for beginners:
https://www.youtube.com/watch?v=9CkzBVvKN1E
https://www.youtube.com/watch?v=Yrh93pIPNzk
Written guide/strategies for beginners
---
Pillar Order & Dominion Mine Placement: