The Gladiatorz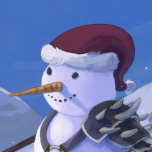 Event created by

Cyruss
Event details
Who: 
Anyone
What:
Defeating Vorago
Gladz January PvM with Friends Raffle Spotlighted Boss!
When:
Wednesday 02:00 Gametime (2 Hours after Reset)
Why:
Where:
Falador Borehole (North of Lodestone)
(Please talk to Vorago beforehand if you are 0 kill count)
Resources
If you are a learner please watch a guide beforehand. Tag me on here or on discord if you have any specific questions before the event. 
This guide is pretty alright.