The Gladiatorz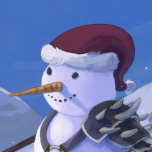 Event created by

Cyruss
Event details
~DRAW MY THING~
WHO:
Anyone!
WHAT:
Draw My Thing, A game where players take turns drawing and guessing what the drawings are 

WHEN:
Sunday at 3PM CST (20:00 Game Time)
WHERE:
On Discord!
WHY:
Lots of fun 
RS EDITION:
A custom wordbank of 99+ Runescape themed words will be in play.
These include and are not limited to,
Skill names, Clan Member names, Bosses, Popular RS Streamers, Quests, Famous Item names etc...