 The Gladiatorz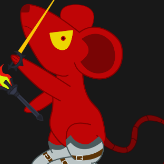 Event created by

Red Rat17
What are we doing? Raids, The Liberation of Mazcab!
Who can attend? If you are a member of The Gladiatorz and meet the requirements, you're welcome to participate if there are enough spots on the team.
When will it take place? June 3rd
Event information and things to keep in mind:
You MUST meet ALL the requirements. No exceptions will be made.
Being on Discord with push-to-talk setup for the full duration of the raid is a must. You don't necessarily have to talk, but you do need to listen to our raid hosts and leaders for instructions to guarantee a higher chance of a successful raiding trip.
Please read this thread for requirements and all other raid related topics: http://www.the-gladiatorz.com/forums/index.php?/topic/22135-raids-discussion-thread/
Feel free to ask any questions by posting below and hopefully a raid host can answer it for you.
See you guys there!