 The Gladiatorz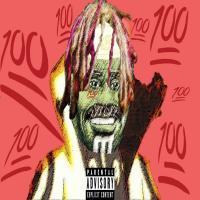 Event created by

Lvl 100 Dorb
Learners are welcome!
Learners: Please reach out to the host 24 hours before the event
How to attend Glaidator Raids, The Liberation of Mazcab:
Be in clan chat 35 minutes before the raid and ask for "invite"!  
Group invites are first come first serve.
Minimum Requirements
Courtesy
Be in Discord Events Channel
Don't be a d*ck
Minimalize off-topic chat
Skills
99, 
 99, 
99 or 
99, 
96 (Pack Yack), 
96 (Overloads & Adrenaline Potions), 
95/95 (Curses), 
74/74 (Entry Perks)
Gear
Tier 90+ weapons
Tier 80+ Power Armor
Any Tier 80+ gloves
Any Tier 80+ Boots
Any Tier 70+ Shield
Amulet of Souls
Planted Feet Switch
Ring of Vigour
Miscellaneous
Ultimate abilities from The World Wakes quest. 
Berserker or accuracy auras 
Additional Information
Beastmaster durzag - PVME Guides
 Stun Pool: Don't stun. We know when you stun. All stun abilities are shown below.