 The Gladiatorz - Rs Events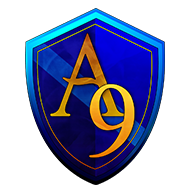 Event created by

Afternine
Greetings fellow Runescapers! Are you someone who despises quests? Do you loathe the idea of spending hours doing something which can feel reward-less at times? Well, have I got the event for you!
Gladz Questing Bonanza!
Who: All current Gladz members
When: Friday June 24th @ Reset through Monday June 27th @ Reset
What: A questing event that can earn you BIG Prizes
All quests and mini quests completed during this event will earn you a raffle ticket towards one of four prizes!
A topic will be created under "Events Info and Recaps" where you can post screenshots of your completed quests
and miniquests. Each entry will earn you a raffle ticket. The raffle will be drawn Tuesday June 28th @ Reset.
The prizes are as follows:
1st person picked: A bond!
2nd person picked: 30m GP
3rd person picked: 15m GP
Also! In the spirit of our upcoming servant auction (TBA), a 4th*
person will be picked to win an hour of my time! You can choose any boss
for me to do for an hour, and all drops (or gp value of drops) will go to you!
*The first three winners picked have the right to choose this prize. If this happens, all other prizes will shift downwards. I.E. If 2nd place chooses this
the third winner will get 30m and the 4th winner will get 15m, etc.
Post your screenshots HERE.
Edited by Afternine